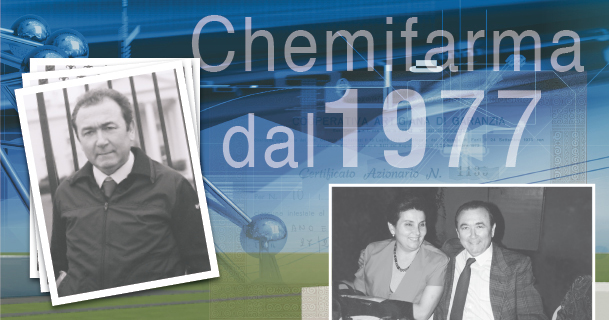 It was 1976, when Iliano Romagnoli, after having carefully analysed the production scenario in the Forlì and Romagna area, selected the poultry and rabbit industry as the most active and expanding sector and decided to found Chemifarma S.p.A., a pharmaceutical company specialised in drugs and feed supplements for animals.
It took a few years for the Forlì-based enterprise to overcome the narrow local borders to establish itself first at national, then at international level; this success was certainly awarded by the market, that recognised the top-level standards and quality of Chemifarma's products.
Iliano Romagnoli's ambition, his vitality and relentless commitment stood as the rock-solid foundation of a company, a group of men and women who brought innovation and state-of-the-art technology in the veterinary medicine industry.
The founding family was capable of passing this enthusiasm and commitment down to the following generation, currently at the helm of Chemifarma but still following on the path opened by Iliano.
Products Range: