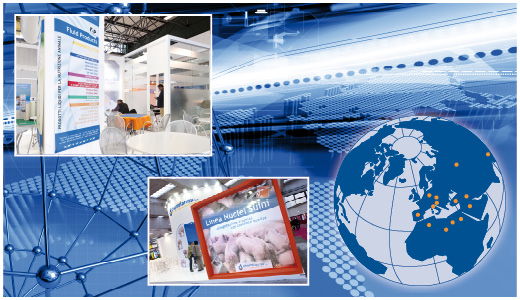 The Italian sales network of Chemifarma covers the whole national territory. Chemifarma's wholesalers, retailers and agents are carefully trained to give the veterinarians all the information they may need.
In the 35 countries in which it is present, Chemifarma has created a networks of 39 exclusive distributors choosing carefully among the best personality most prepared and available of those market.
By the years Chemifarma has built a strong relationship particularly close with its customers, offering its own availability, organizing meetings, cognitive meetings,training courses for distributors and veterinarian. meeting, incontri conoscitivi, corsi di formazione per distributori e veterinari.